We are a relaxed oasis of unconventional hospitality, where warm service and a friendly, quirky atmosphere will make you feel as though you're staying with family.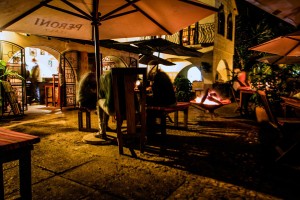 After a day's hot and dusty meandering, sit on the terrace with an ice cold Tusker (or three) and watch the last rays of Kenya's orange sun disappear behind the iconic Ngong hills. Let the kids loose in the garden, where they can find a jungle gym, the resident dog (and a soccer ball in the bushes if they're lucky) to keep them amused. Make yourself at home in one of our 5 unique and spacious rooms, and take a ramble through the lush grounds. Cheer on your favourite sports teams on the big screen in the bar, inspire those green fingers with a visit to our garden centre or pamper yourself in our beauty salon.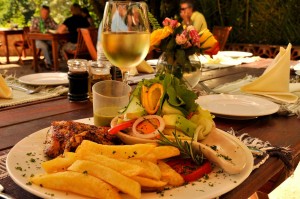 Foodies, kids, grown-up kids, sports fans, chillaxers, weekend get-away-ers, international explorers; there is something for everyone at the Purdy Arms, so come and see for yourself.